Residential Siding Contractors
Seattle Siding is a contracting firm with a long history in the business. We offer residential siding and building/remodeling to all homeowners in the Seattle area.
We have built Seattle Siding on two fundamental principles:
– Providing the best possible workmanship in the siding industry to the greater Seattle area
– Offering our services at an affordable, fair price that we will tell you about upfront—no hidden fees
Our reputation is based on the satisfaction of our customers—people just like you who have worked with us a loved it. We are always eager to share what our clients say about us.
The benefits of working with Seattle Siding include:
Reliability
– We are one of the leaders in the siding industry, offering exterior siding installation for commercial jobs, large projects, and private renovations all over the Greater Seattle Area.
– Our crews are well trained and experienced, able to install a wide variety of siding (including vinyl, Hardie, and cedar materials) and participate in a large number of other building projects.
– Our company is a one-stop-shop, providing not only top-notch installation but also all siding materials for both new construction projects and renovations.
– We pride ourselves on staying on schedule, whether we are working on a single-family home, a townhome, or a condominium building.
– Our crews have years of experience installing siding, as well as providing a variety of other construction and renovation services that you may need.
– Your siding project will be finished on time and on budget with the quality that only professional installation can bring.
– Whatever your style and color preferences, we have the materials to meet your needs.
– If you are looking for a high-quality, low-maintenance home exterior, Seattle Siding should be your first choice for installation. Let us add value and beauty to your home.
– We install quality materials manufactured by well-reputed companies who stand behind their products. We are also glad to offer well-qualified advice on the materials that will best meet your particular needs.
– Every member of our highly qualified installation crews takes pride in the quality of workmanship that is provided.
– Our service department is always on call to help you with siding repair needs.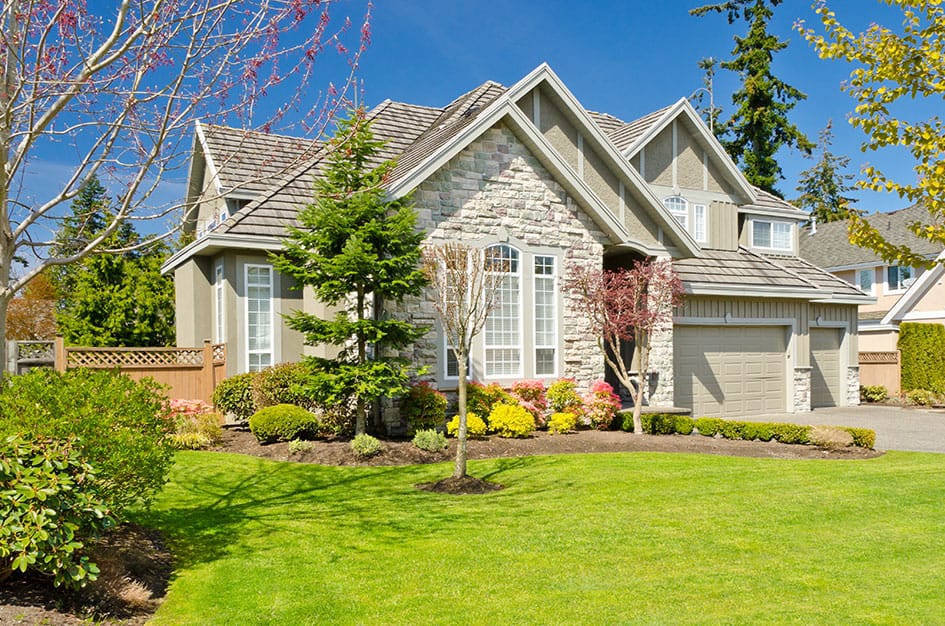 With Seattle Siding, you can rest easy in the knowledge that you are receiving the highest quality of materials and installation. We typically specialize in residential projects (single and multi-family home siding installations), but our expertise also extends into the commercial market. We pride ourselves on efficiency in all of our projects—both new construction and renovations. Our highly experienced installation crews are well capable of installing and siding with ease. We will meet your siding needs on time and within your budget.
Affordable and quality siding will help add value to your home:
– Increase the market value through renovating your old home or installing siding on your new one
– Enjoy the aesthetic appeal of your new siding
– Install Hardie or vinyl siding and enjoy some extra free time you would otherwise have had to spend performing maintenance
– Invest in siding for the long term—the product will continue to serve you well for many years to come
– Rest easy in the knowledge that you have chosen a well-established and reliable company to install your siding
– Know that your Greater Seattle Area condominium and townhouse construction projects are in good hands.
While exterior paneling is easy to maintain, it tends to be quite tricky to install. Seattle Siding professionals are able to take care of the hard part, installing brand new vinyl or Hardie plank siding for you in no time. Our installation crews are well-trained, highly experienced professionals who can take this pressing project off your hands and make obtaining a new exterior a fun and stress-free process. Whatever your dream for the exterior of your home, our team can make it come true.
EXPERIENCED SIDING INSTALLATION CREW
Advantages of Seattle Siding:
– Our company is one of the very first choices in exterior siding installation. Homeowners and contractors all throughout Seattle, Tacoma, Bellevue, Everett and the surrounding areas trust our expertise and skill to deliver the best possible installation experience.
– We have experience with every possible kind of project, from renovation to commercial construction.
– We offer a wide variety of styles, colors, and textures to fit any person's siding desires.
– Our products—including aluminum hardboard, vinyl siding, fiber cement siding, LP siding, stone, and cedar siding—are all highly familiar to us, and we are glad to install them in any combination.
– Seattle Siding not only complies with siding industry standards, we exceed them.
– Seattle Siding is the best choice for anyone on the lookout for a high-quality, low-maintenance exterior.
– We are always available whenever you need us, so you can be worry free.
Why is Seattle Siding the company of choice?
– Seattle Siding is locally owned and operated in Western Washington. We are able to install a wide variety of exterior materials, including vinyl, Hardie, and cedar. We also provide all products and accessories associated.
– We can get the job done on any project, no matter its size. Seattle Siding has a number of experienced crews and all required equipment to meet the needs of both the private and business markets.
– Along with the condominiums, Vancouver Siding is experienced with installing siding on townhomes and private houses.
– Seattle Siding takes pride in its ability to meet or exceed the strict schedules of commercial construction.
– While we are fully capable of taking on large projects, we also love engaging with single-family homes.
– We are specifically experienced in heritage building restoration projects. We are able to install siding in such a manner that you can't even tell the difference.
– Seattle Siding will hire only the most well-qualified installation crews in the area. Our clients can always be sure that the quality of workmanship that they receive is the highest in the industry.
– At Seattle Siding, we print up our own copies of the blueprints from pre-existing copies or your PDF files.
– If you so desire, we are able to install siding using only environmentally friendly products. With this option, not only do you receive a beautiful new exterior, you also help take care of our planet.
– Seattle Siding will gladly evaluate your project by sending a representative out or by reading your blueprints. As soon as we draw up a quote, we will e-mail or fax it to you. There is no obligation involved.
– Our high-quality work and incredible customer service are praised all throughout the Seattle area, and most of our customers find us through word-of-mouth.
– At Seattle Siding we are always improving, seeking to bring you the best possible service. Whatever your siding or exterior needs, we are here and ready to help.
Seattle | Tacoma | Bellevue | Kent | Kirkland | Renton | Sammamish
Everett | Bonney Lake | Federal Way | Marysville | Burien | Lynnwood
Auburn | Bothell | Issaquah | Puyallup | Des Moines | Lakewood
Bainbridge Island | Bremerton | Kenmore | Redmond | Edmonds | Shoreline
Call to request a free estimate: 206-201-0999
Or E-mail: info@SidingSeattle.com